Why do basketball players wear different sneakers?
Posted: March 30, 2023 @ 8:13 am
Basketball players are known for their unique sense of style, both on and off the court. One aspect of this style is the shoes they choose to wear during games. From bold colors to intricate designs, basketball sneakers have become a staple in the sport. But why do basketball players wear different sneakers?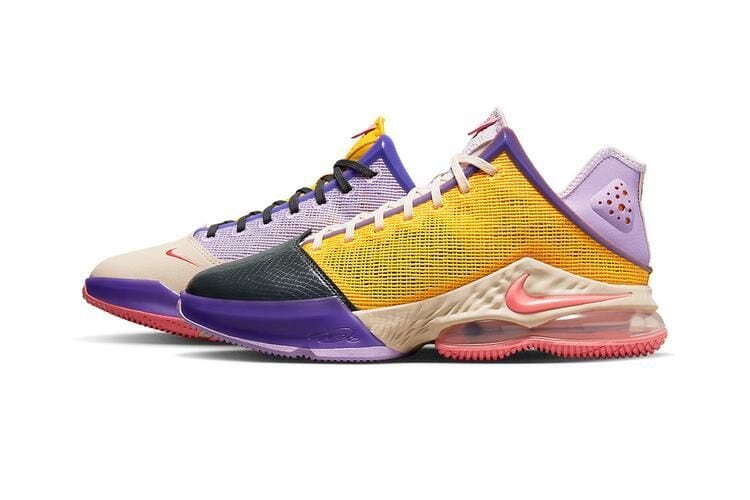 One reason is performance. Basketball is a fast-paced and physically demanding sport that requires quick movements, jumping, and pivoting. Sneakers designed for basketball have specific features to enhance performance and reduce the risk of injury. Different players have different preferences when it comes to these features, such as cushioning, support, traction, and weight. Some players may choose sneakers with more cushioning for added comfort and shock absorption, while others may prefer lightweight sneakers for speed and agility.
Another reason is branding. Sneaker companies such as Nike, Adidas, and Under Armour sponsor many basketball players and offer them exclusive signature sneakers. These sneakers often feature unique designs and colors that represent the player's personality or team. Wearing these sneakers not only allows players to show off their style but also helps promote the brand and its products.
Some basketball players also wear different sneakers to make a statement. In recent years, players have used their sneakers as a platform for social and political causes. For example, LeBron James wore an "Equality" themed sneaker during a game in 2017 to show support for racial equality. Other players have worn sneakers with messages or symbols related to mental health, LGBTQ+ rights, and environmental activism.
In addition, basketball players may wear different sneakers based on the court surface. Indoor courts are typically made of hardwood, while outdoor courts may be made of concrete or asphalt. Sneakers designed for indoor courts may not be suitable for outdoor courts as they may wear out faster or not provide enough traction. Some players may choose to wear different sneakers for different surfaces to ensure optimal performance and longevity of their sneakers.
Finally, basketball players may wear different sneakers for superstition or good luck. Some players have been known to wear the same pair of sneakers throughout a winning streak or for an important game. Others may wear sneakers with specific colors or designs that have a personal meaning or significance.
In conclusion, players prefer one of the best mismatched basketball shoes | alikania for various reasons. Whether it's for performance, branding, social causes, court surface, or superstition, the shoes a player chooses to wear can have an impact on their game and personal style. As the sport continues to evolve, it will be interesting to see how basketball sneakers continue to change and reflect the personalities and values of the players who wear them.
Author:
Jerry Mark
Viewed:
15 Views
Check Out All Of 's Blogs!
Comments:
| | |
| --- | --- |
| Posted By: | Adigo |
| Location: | Aba, International |
| Storeboard City: | Abuja, Nigeria |
| Phone: | +2347062577194 |
| Description: | Its a new business. ... |
| | |