Are you curious about how do professional blog writers sustain themselves with blog writing? Well, that is simple, because all of them are getting paid through their blogs.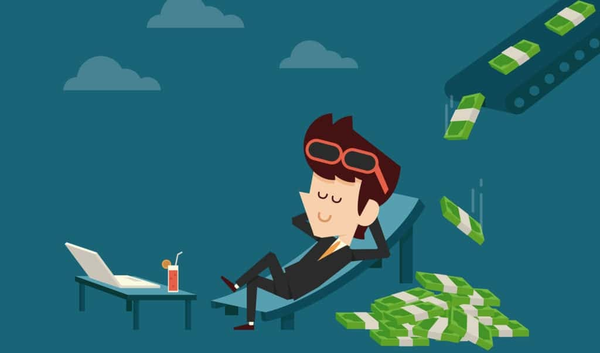 Even though not known to many, a blog can make money too. If you are interested finding out, below are the smart ways on how to make money through blog writing:
1. Get paid through Ads

One of the best ways to get paid in blog writing is through ads; below are the two types of ads that help blog writers monetize their blogs:
• The Cost Per Click or the Pay Per Click (CPC or PPC)
These are ads that you place in your blogs, which in most occasions are placed at the sidebar. How does it work? Simple, when a web visitor tries to click on the ad, the blog owners are paid for it. If you are interested, here it is, the list of reliable CPC networks that you can try:
o Media.net
o TVLMedia
o 7Search
o Bidvertiser
o Chitika
However, you need to remember that with CPC or PPC, only the following sites can use this type of ads:
o Sites that have a general appeal
o Sites that have targeted web visitors and users
o Sites with several followers
o Sites that can gain quality visitors
• The Cost Per 1,000 Impressions or CPM Ads
The owner of the ads pays the blog owners or writers with a fixed amount of money depending on how the ads are viewed by the web visitors.
Here is a list of reliable CPM networks that you can try if you are interested:
o Vibrant Media
o Advertising.com
o Axill
o BuySellAds
o CJ Blog
However, you also need to remember that with CPM, there are limitations too. Interested individuals can take the opportunity in using CPM are only those:
o With general content sites
o With sites that are looking for an additional revenue stream
o Sites that are able to get ten thousand visitors per day
o Sites that have high bounce rates
If you are interested learning more about the reliable above-mentioned networks for both types of ads you can visit a reliable and free website – How to Start a Blog. This open source provides useful information about every nook of starting a blog; all you need to do is visit their website to get more info.
2. Securing money from Lead Marketing
The Lead marketing is one of the popular ways to get paid in blogging where you are paid with a percentage of the web's revenue or profit. Similar with CPM and CPC, every time a web visitor clicks on the ad on your content and purchases a product, the blog writer gets paid for it. One of the biggest lead marketers who support blog writers is the Amazon.com.
Final Words
There are several other ways on how to gain money through blogs; however, to make it successful, you have to focus first on how to start a blog and how to make it interesting in order to attract web visitors. Build a foundation first; that is the general rule.
Author:
Pauline Daniel
Viewed:
550 Views
Check Out All Of Brian Coleman's Blogs!
Comments: