Do you know the secret behind that wonderful lean and muscled body of Hugh Jackman and Ben Affleck? Both of their masculine body is a product of intermittent fasting. Intermittent fasting is a form of dieting pattern. This method is globally recognized due to its amazing health advantages and effects in muscle building. This approach is two times more efficient and affordable rather than other dieting means. Certainly, skipping meals will cut off a huge chunk of your weekly expenses especially if you are a foodie. Intermittent fasting is a unique dieting regime. Instead of forcing you to only include vegetables, fruits and lean meat in your diet, intermittent fasting does the opposite. You can eat anything you want, but you have to strictly follow your fasting schedule and eat consciously. The feasting and fasting cycle of this dieting pattern works well for any person.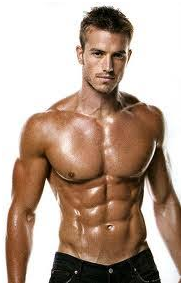 Moreover, it accelerates your goal of losing weight when partnered with regular exercise and healthy diet. There are five ways which you can do intermittent fasting. All of these are guaranteed effective and safe to follow. As a fitness beginner's guide, here is a short explanation of the differences between various types of intermittent fasting.
1. 16/8 Fasting, a.k.aLeangains Protocol
This method involves a daily cycle of fasting occurring every 14 to 16 hours. The eating window is between 8 to 10 hours which can fit about 2 to 3 meals. This method allows you to eat during lunch but skips meals after dinner and breakfast to complete the 14 to 16 hours cycle. During the fasting period, you can only drink non-caloric beverages and nothing else.
2. 5:2, a.k.a. Fast Diet
You are only allowed to consume 500 to 600 calories the whole week. This dieting pattern gives you 5 days of regular eating and skips meals on the remaining two days. Thus, if you are going to eat normally from Tuesday to Saturday, you have to avoid meals on Sunday and Monday.
3. 20 Hours Fasting, a.k.a The Warrior Diet
This diet involves fasting for 20 hours and feast on a large meal in the night. However, on the reaming hours of your eating window, you have to restrain yourself from eating a huge amount of food. Fill your day by eating fruits and vegetables during meal time.
4. 24 Hours Fasting, a.ka. Eat-stop-Eat
You have to do fasting for 24 hours at least once or twice weekly. During the free eating days, you have to be conscious of your diet and keep your exercise routines
5. Alternate Day fasting
This method is very easy to follow. All you have to do is eat a regular meal on the first day and take small meals on the next day which comprises of around 400 calories. This technique is a good option if you are trying to maintain a specific weight. Losing weight and building muscles require discipline. If you need more help and guidance on effective tactics for intermittent fasting, visit Jacked Thoughts.
Author:
Kevin Perry
Viewed:
84 Views

Check Out All Of Kevin Perry's Blogs!
Comments: