When you are the head of your company, you need to make decisions about what sort of company you want to run and how you are going to run it. If you want to make your company stand out, you need to focus on making your workplace the best it can be, before you do anything else. A lot of people think that working somewhere you love should not matter if you love what you do, but having a good workplace environment can do wonders for your employees and make you stand out from other companies in your field.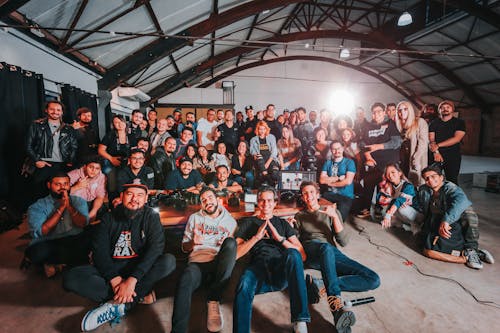 Offer flexibility
Something that many companies are doing these days is giving employees the opportunity to have more flexibility at work if they need. Because everyone has a life outside of work, being able to change your work schedule when you need is greatly appreciated by most employees. For example, if your employees want more flexibility in the workplace, give them options like being able to work from home when they need, or the ability to start earlier or later than usual when they can. This can really benefit you as a boss when people have unexpected issues occur like family problems or illness, because your employees will have more options when they want to return to work if they have more options available.
Celebrate achievements
Everyone wants to be appreciated, especially at work. If you want to improve your workplace environment, celebrating the achievements of the people that you work with is a great way to boost morale. People in a happy workplace environment are often said to be more productive and have higher rates of workplace attendance than those who work in an uninviting environment. A few things that you can do in order to celebrate achievement in the workplace include having company nights out for all employees, having a cake to acknowledge the achievements of your employees or providing healthy snacks and office birthday ideas like those at Snacknation to those that have worked hard and deserve a reward. These forms of acknowledgement for the hard work that you employees can really go a long way to make people feel good in the workplace and will separate you from other employers who do not appreciate their employees in the same way.
Listen to your employees
It is very important to listen to your employees, so that they can give you feedback and let you know how things are going. Because your employees are the ones that you have to work with every day, you need to foster a good relationship with them so that you can all get along. Showing that you are listening to your employees will give them the impression that you respect them and their opinions when it comes to issues in the workplace. You will also be able to build trust between yourself and your employees by listening to them. If you can listen to what they are saying and fix any problems that they have, they will be able to trust you when they have bigger problems and count on you when things go wrong.
Allow for growth
When you are running a company yourself, you want to get the best out of each of your employees, and in order to get the best out of each of them you need to let them grow. Everyone has the potential to grow and improve themselves, no matter what level they are at in their job. Offering your employees the opportunity to get training or more experience in a certain area is a great way to help them become better employees and get further in their career. It will also benefit you as the employer, because you will be able to experience any knowledge or skills that they have acquired while they are expanding their skills and knowledge in their field.
Standing out from the rest of the pack starts with the kind of workplace that you create. You could be selling something that is not the most fascinating thing in the world, or focusing on something most people are not interested in, but it would not matter to you employees, if they still enjoyed coming to work. In order to achieve your goals when it comes to your business, you need to focus on your employees rather than sales or results. If you employees are your priority, you will find that everything else should fall into place, so investing in people is really worth the time and money.
Author:
Astrid
Viewed:
20 Views
Check Out All Of Astrid Deakin's Blogs!
Comments: